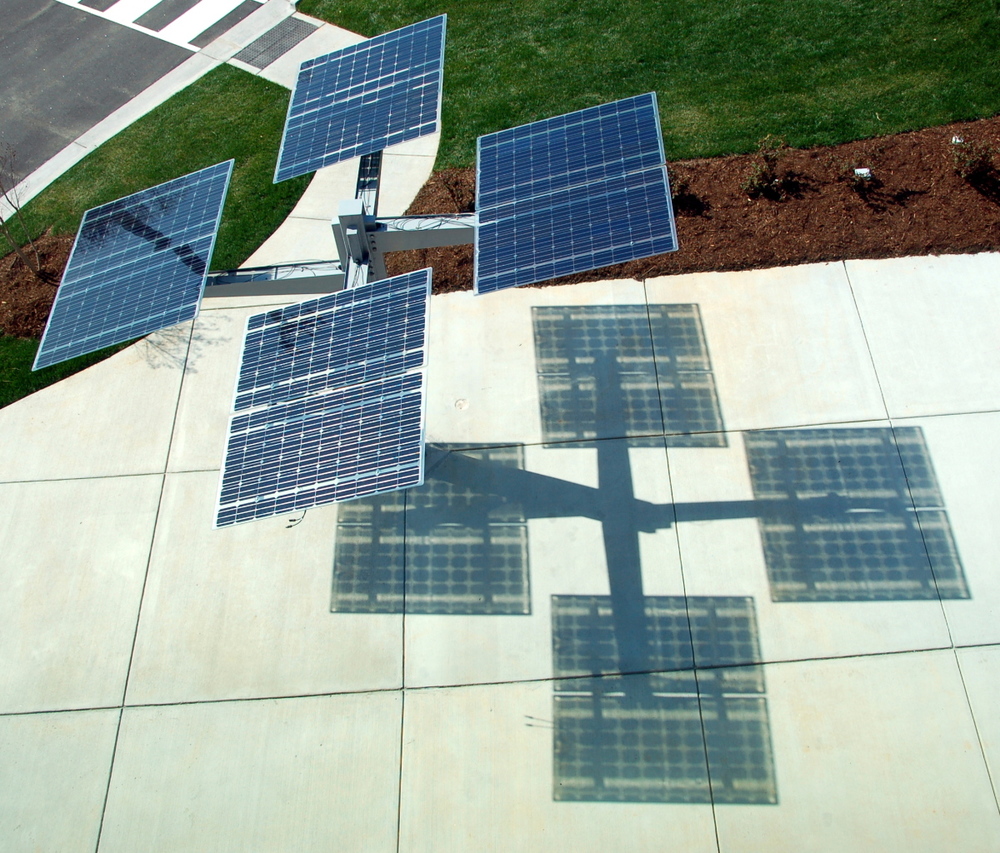 Project overview
When Wake Electric set out to build a new headquarters building, they wanted it to communicate with its members... communicate its support for clean, solar energy. It's a great looking new building in the lovely town of Wake Forest, NC is now home to three Spotlight Solar Industry structures. This was the first installation of Industry.
When members come to the building for meetings or to pay their electric bill, they walk right under solar technology on the front porch. These engaging structures remind people to consider their own energy choices and make it clear that Wake Electric supports solar energy in their generation mix.
Wake Electric will connect the Spotlight Solar structures to smart grid integrated battery systems, and offset the energy requirements of three electric vehicle chargers at their new building. The combined 6 kW system will power electric cars for 26,000 miles per year.
Specifications
Solar structures -- Industry (3)
Location -- Wake Forest, NC
Exposure -- members of coop, residents of Wake Forest
Certified Integrator: PowerSecure
Press and impact
Jim Mangum, CEO of Wake Electric had this to say. "Wake Electric is working to provide its members the right balance of energy sources, and solar energy is part of that balance. At our new office, it is fitting to incorporate the latest solar technology, both to provide a source of renewable energy and to provide our members a perspective on the future of energy. The beautiful Spotlight Solar "trees" provided by PowerSecure Solar are a great way to make solar visible, and even to enhance the streetscape of downtown Wake Forest."
Click on thumbnail for larger image